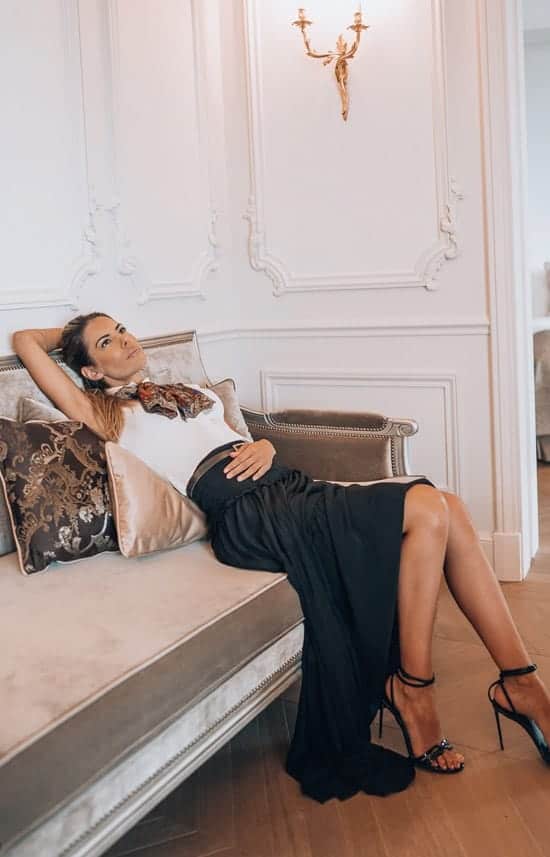 "My music and television career brought me into the world of modeling. I remember walking the runway at NYFW and meeting all the top designers I had always admired. It was moments like those that inspired me to create "She is Ryan".
About
Ryan Starr is a Professional Singer, TV star, and Fashion blogger. She started her career in music and television when she was launched into stardom after finishing in the top 10 of American Idol as a fan favorite alongside Kelly Clarkson (who won her season). She then went on to appear on shows like "The surreal life" with cast members Flavor Flave and backstreets boys frontman "Jordan knight" and has acted on many television shows (CSI, What I like about you), and even starred in a Featured film (Ring of Darkness).  She has sung for sold-out arena tours across the nation and later would take her talents abroad to Europe to be featured on albums with dance music legends like "Sander Kleinenberg" and "Josh Gabriel".
Ryan is also no stranger to modeling or the high Fashion world having modeled on covers of magazines (scene magazine, TV guide) and several clothing brands (Joey and t, True Religion, Ed Hardy, Old navy) shes also walked the runway at NYFW for "Joey and T" alongside names like Paris Hilton and Nicole Richie who also modeled in the show. She has always shown a deep love of fashion after having designed all her own clothes while on American Idol.  She brings her deep love of fashion to life here on "She is Ryan". A Fashion blog curated by Ryan Starr herself. Where she shares Fashion with a unique focus on luxurious classic silhouettes inspired by her years living in Paris mixed with her musical influences as a singer fronting bands like the "darling stilettos" where she shared the stage with Dave Navarro (Janes addiction) and Matt Sorum (Guns and Roses).
In Ryan's personal life she can be found riding her Harley Davidson motorcycle around Venice Beach where she lives. She can also be found Volunteering as a dog foster or helping the homeless in California. She is an avid animal lover and firm believer in helping where there is need, having come from very humble beginnings herself. She understands true struggle and wants to inspire others to help where they can.
For more on Ryan, you can keep up with her on her Instagram or youtube.
Ryan